News:



New Review on the Burnelė Series:
VAIKŲ IR SUAUGUSIŲJŲ AUKLĖJIMAS
(In Lithuanian)
Child And Adult Education
by Birutė Pankūnaitė
for 7md.lt
------
Upcoming exhibition: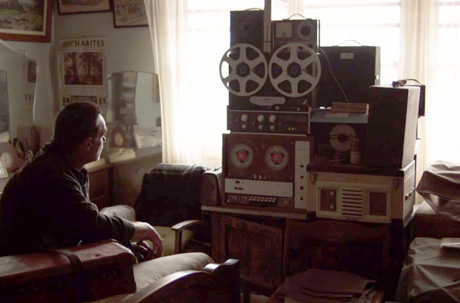 Book Launch and Performance / "The Transmitter Show—Words At a Distance,"
Produced by Performa 13
Date: Friday, 15 November 2013, 7–9 pm
Location: Cabinet, 300 Nevins Street, Brooklyn
FREE. No RSVP necessary
"The Transmitter Show—Words At a Distance," a project for Performa 13 in collaboration with Hordaland Art Centre (Bergen, Norway), consists of a book of scripts for radio plays commissioned from artists and writers, and the transmission of these plays on the radio. The book, edited by Anne Szefer Karlsen and Aaron Schuster, includes contributions by Alex Bailey, Pierre Bismuth and Dessislava Dimova, Espen Sommer Eide and Kristin Tårnesvik, Ingrid Furre, Kim Hiorthøy and Lisa Östberg, Jugedamos (Jurgis Paškevičius, Géraldine Geffriaud, David Bernstein), Krõõt Juurak, Tija Suttikul, M. A. Vizsolyi, and Bedwyr Williams.
In addition to a short presentation of the book by the editors, there will be a performance by Espen Sommer Eide and Kristin Tårnesvik of "Weed Archive (LIVE)," part of an ongoing project that draws on the archive of the pioneering Norwegian weed biologist Emil Korsmo (1863–1953).
Swedish 60 cocktails will be served.
------
AN'EDUCATION #5 - Diego Tonus, Residenti
Organized by ALA Group
October 27 – November 28, 2013
Opening Saturday October 26 2013 – 5pm
Villa e Collezione Panza, Varese.
On the morning of the opening the artists Diego Tonus and David Bernstein will conduct the workshop Critique Session with a group of students from the Brera Academy and their tutor, Barbara Casavecchia.The workshop is the first part of a later film that will be shot by the artists at the CAC in Vilnius during David Bernstein's residency; the film will be successively presented at Villa e Collezione Panza.
Piazza Litta, 1 21100 Varese, Italy
Villa e Collezione Panza Website
------
The Marble Man
Opening 10 October at 7 pm
10 October – 16 November 2013
A flip seduction meta mental spank, the space of Hadrian displays a small selection of spatula objects focused on the subject of meeting. People meet people, objects meet objects, and people meet people through objects. During the opening, David Bernstein will tell the story about the meeting with 'The Marble Man'. The performance lasts 20 min. and will begin periodically throughout the evening.
Frutta
Via Giovanni Pascoli, 21
00184 Roma
+39 06 68210988
info@fruttagallery.com
fruttagallery.com
------

Burnelė - The First Evening
Species of Spatula
Oct. 7, 6.30pm
CAC Cinema
Vokiečių g. 2, LT-01130, Vilnius
Burnelė is a series of three evenings at the Contemporary Art Center (CAC), Vilnius organized by David Bernstein in collaboration with different invited guests.
"Burnelė" (literally – "a small mouth", but also a "shot", as of vodka) is one of the words in Lithuanian that mean both a container and the thing that fills it; the mouth and the drink become extensions of each other by way of measure and by direct engagement. Burnelė is also an occasion for a social gathering, in this case – an occasion to see and discuss how things have the potential to extend into other things, thoughts, and stories.
For the first evening, philosopher and writer Aaron Schuster will interview David Bernstein about his obsession with spatulas.
------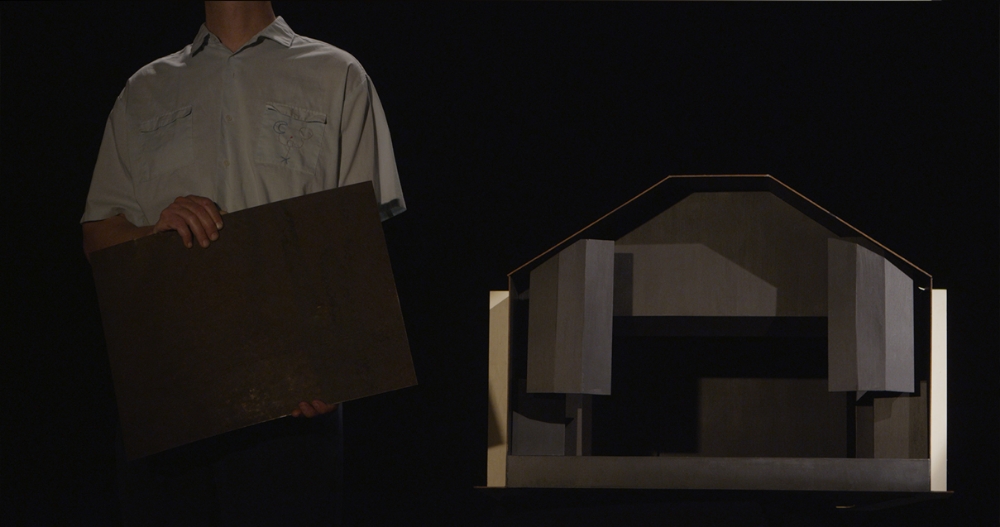 PARODA SCENOJE DIEVAS IŠ MAŠINOS
Exhibition on Stage God from the Machine
14 Sep.
Žygimantų 12-6, Vilnius
curated by Monika Lipšic
EVENING PROGRAM:
~ 18 val. Opening Ritual. Film "Exhibition on Stage"
~ 19.45 Jurgis Paškevičius and Monika Lipšic performance "God from the Machine"
~ Škicas Analoginis - Signal Storm
~ Seasonslater Afrisa
'...Exhibition on Stage God from the Machine reflects a habit of exhibition making. Contemporary art exhibitions might happen anywhere depending on how one perceives the thing.' Exhibition curator and author Monika Lipchitz invited several different artists, creatives and doers that all took part and created a role in a different stage of the overall presented (starting from the exhibition filming process to formulation of rhetorical questions).
GEDIMINAS AKSTINAS, GEDIMINAS AKSTINAS JUNIOR, RŪTA JUNEVIČIŪTĖ, VJ SUCKMAFINGER, ONA LOZURAITYTĖ, AGATA ERLACHER, PETRAS OLŠAUSKAS, MARIJA OLŠAUSKAITĖ, DAINIUS LIŠKEVIČIUS, ŠVENTINIS BANKŪCHENAS, ROBERTAS NARKUS, JULIUS KURŠYS, DAVID BERNSTEIN, JURGIS PAŠKEVIČIUS.
------
Grand Opening
Opening 10 September at 7 pm
10 September – 5 October 2013
Frutta is thrilled to present 'Grand Opening' – the inaugural exhibition in their new space at Via Giovanni Pascoli, 21 in Rome. Featuring works by David Bernstein - Gabriele De Santis – Benjamin Hirte – Jacopo Miliani – John Henry Newton - Alek O. – Oliver Osborne - Roman Schramm and Yonatan Vinitsky.
Frutta
Via Giovanni Pascoli, 21
00184 Roma
+39 06 68210988
info@fruttagallery.com
fruttagallery.com
------
The HAYY RESIDENCY ISTANBUL
Presented by Nüans
14-15 Sep. 2013
My project Funnelumpet Pong will be presented on the 14th Sep. 8pm
Adres / Address Hoca Ali Sok. No. 6/teras
Beyoğlu - Galata ‐ İstanbul
Funnelumpet Pong is a device for transmission between two islands, Europe and USA. Before traveling to USA, I invited a group of friends and artists to give me tasks to perform while traveling around on a road trip for one month. After these tasks were received and expressed in USA, they hit a ping pong paddle and bounced back to Europe where they will be shown at the HAYY RESIDENCY ISTANBUL.
In Collaboration with: Yosuke Amemiya, Jokūbas Čižikas, Géraldine Geffriaud, Yoann Gourmel, Sophia Holst, Jin Jing, Tamara Kuselman, Ray Ray Mitrano, Pedro de Moraes, Nüans, Jurgis Paškevicius, Rosa Sijben, Nathan Thurman, Diego Tonus, Silvia Ulloa, and Robert Wilhite.
------
Summer Walk in Den Haag
Part of Forever Summer II, hosted by Walden Affairs
21 July 2013 7pm
The evening begins at:
Zuidwal 52, 2512 XT
Den Haag
Netherlands
-------
The Marble Man
an exhibition and performance by David Bernstein
3 - 7 July 2013
Part of Sandberg Institute graduation show, "The Festival of Choices 2013"
Performance Friday 5th July at 7.30pm
I was gaping at it, I was motionless, I was getting a bit hungry, but still couldn't look away. Daphne's face was screaming and what could I do? Marble garble, flesh confess, get the wood good. Oh my gouda kaas, ola margarita, maybe I should make my spatula out of marble instead of wood.
The performance will be the first part of an evening program with the exhibition of Jurgis Paškevičius and The Bible Performance by jugedamos.
Rongwrong
Binnenbantamerstraat N.2
1011CK Amsterdam
Netherlands
For the other locations and schedule of "The Festival of Choices" click here
------
CHINESE WHISPERS (at) CURA.BASEMENT

A group show on the loss of control
a reckless project conceived by cura.
(curators)
Andrea Baccin, Luca Francesconi, Ilaria Gianni,
Ilaria Marotta, Costanza Paissan
(with)
Riccardo Benassi, David Bernstein, Marco Bongiorni, Ethan Breckenridge, Cristian Chironi, Taylan Cihan, Jonas Delaborde, Tomaso De Luca, Gabriele De Santis, Gregory Edward, Anna Franceschini, Liam Gillick, Tyron Grillo, MacGregor Harp, Silvia Hell, Irina Kholodnaya, Jean-Baptiste Langlet, Domenico Antonio Mancini, Shimon Minamikawa, Matthieu Palud, Andrés Ramirez, Billy Rennekamp, Lisa Sanditz, Sigrid Sandström, Angelo Sarleti, Trevor Shimizu, Rita Sobral Campos, Christopher Stark, Lisa Tan, Elena Tavecchia, The Ister, Alice Tomaselli, Ricardo Valentim, Elise Vandewalle, Roger van Voorhees, Chiara Vecchiarelli, Olav Westphalen, Jocko Weyland.
(details)
Chinese Whispers is a project on role reversal, loss of control and chaos.
At the end of a process, which lasted about a month and started with an invitation by the five curators to an interlocutor, the show includes, in the current last stage, more than forty artists, curators, musicians, poets and collectives from over ten different countries.
The exhibition will take place at cura.basement space on May 20th. It is the result of a layering of suggestions that step by step had inspired a variety of works, traces and interventions, summarizing a reflection on the mechanisms of inclusion and exclusion, and on the dynamics of building a visual, aesthetic, conceptual imaginary extended to an entire community.
(opening reception)
20 May — 6.30 pm
(at)
CURA.BASEMENT
via nicola ricciotti 4 — 00195 rome (IT)
www.curamagazine.com
-------


Bourgeois Leftovers / April 20 - Jun 16
Opening Reception, April 19, 6-9pm
De Appel Art Center
Prins Hendrikkade 142
1011 AT Amsterdam
-------


My book, Hill will be shown at: